Let's Camp S'more™ is Camping Made Easy
EASY AND DELICIOUS CAMPING RECIPES
There's no "right way" to camp; however you camp, you're doing it right!
Whether in a tent or RV, boondocking in the woods or a crowded campground, or pitching a tent in your backyard, YOU are camping!
Let's Subscribe S'More!
Subscribe to the newsletter for all new camping recipes, DIY tips, adventures + more!
Easy Recipes
Weekend Camping Menus
Get our eCookbook which has SIX camping menus with recipes and shopping lists. Mix & match for unlimited trips. Bonus recipes, blank recipe card, and blank shopping list included.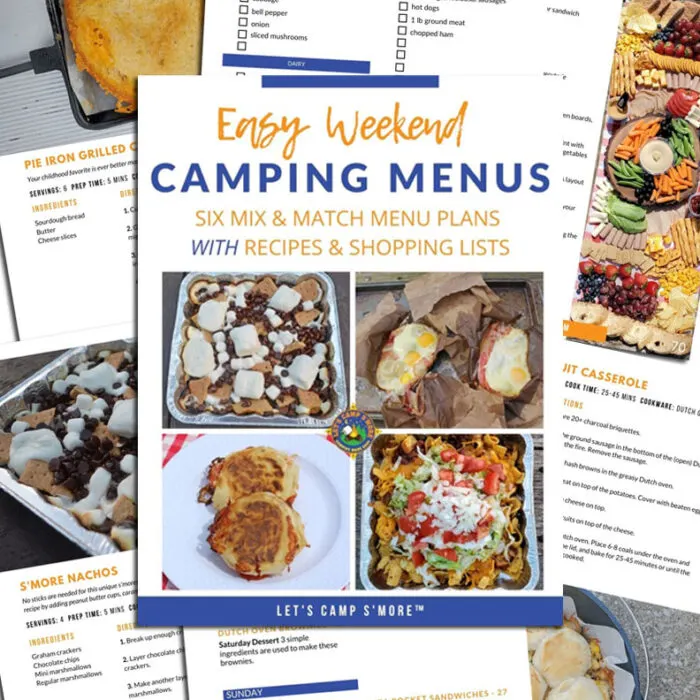 Hey, Happy Campers!
I am Diana. My husband, Eric, and I are experienced campers from Illinois who help camping enthusiasts simplify the outdoor process so they can relax and enjoy their next camping trip.
Get camping with our Easy Weekend Camping Cookbook.
Featured On