Hi! We are Diana & Eric and we love to camp. We've been married 30 years, and in that time we have traveled around the US and beyond. Together we've lived in California, Hawaii, Texas, and Malaysia, but Illinois is home.
We've camped in tents and RVs. In November 2020, we purchased a new motorhome. Enjoy our camping blog, Let's Camp S'more.
Let's Camp S'more Authors
Diana is also a professional blogger at Diana Rambles who loves to read and sew.
Eric is a professional IT guy who loves everything about bicycles.

About Let's Camp S'more
Let's Camp S'more has been getting over 150k unique views per month since March 2019. Our most popular posts are Grilled Nachos, S'more Nachos, and Simple Weekend Camping Menus.
2021 Travel Plans
Arkansas – March
Bo Woods, IL – April
Illinois Camping Rally – May
Western Illinois State Parks – May/June
Kickapoo SP – 4th of July Weekend
Circle Lower Peninsula Michigan – July/August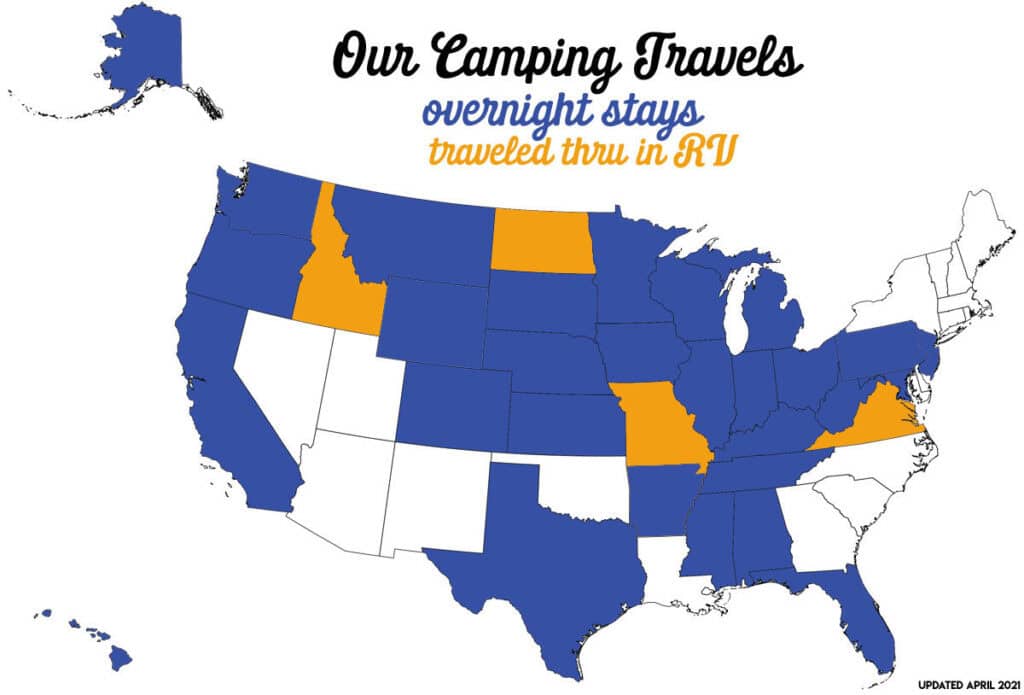 Our Camping History