Enjoy Dauphin Island Camping at the east end campground. It is best places to camp in Alabama.
Our Gulf Coast Camping Trip included a five-night stay at Dauphin Island Campground. Dauphin is a barrier island at the mouth of Mobile Bay. This remote location is famous for Fort Gaines. Fort Gains is where the famous phrase 'Damn the torpedoes full speed ahead' was coined during the battle of Mobile Bay.
Dauphin Island Camping
Dauphin Island Park & Beach Board sits on the end of the island and includes the campground, fort, public beach, and Audubon Bird Sanctuary. Back in 2016, we discovered the island after taking the ferry over from Fort Morgan, where we had been staying in a condo for spring break. We took the ferry on a whim and found the island. We knew we would return to one day.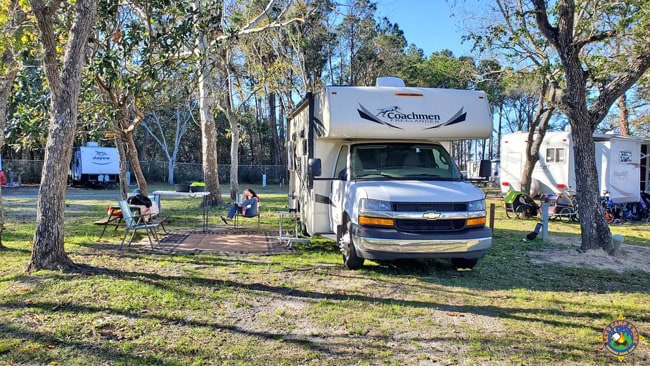 The Dauphin Island Campground has 176 campsites over four sections. All sites have electricity and water, and many have sewer too. The site are level, sitting on sandy soil, but some have tree roots.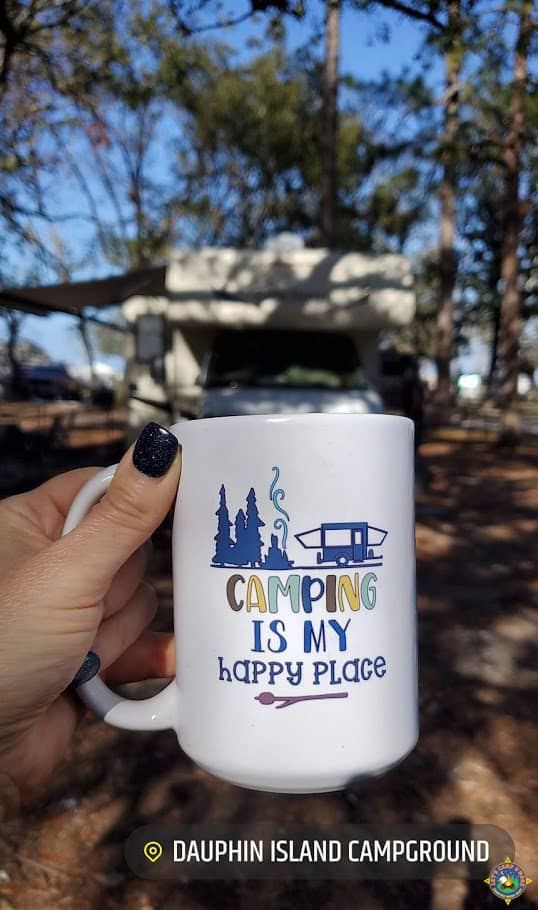 A few of the sites are close together, but the office usually lets a camper know if they are going to be placed on a tight spot. They do not guarantee specific spots, but try their best to accommodate your requested section.
This campground is popular with snowbirds, many who have been coming for 30+ years. These faithful campers often get their same spot year after year.

The campground includes a new shower house, laundry, camp store, fish cleaning station, playground, and enclosed dog area.
This Dauphin Island RV Park is the best option when you can't get at Gulf Shores State Park. Dauphin Island to Gulf Shores is easy when you take the ferry.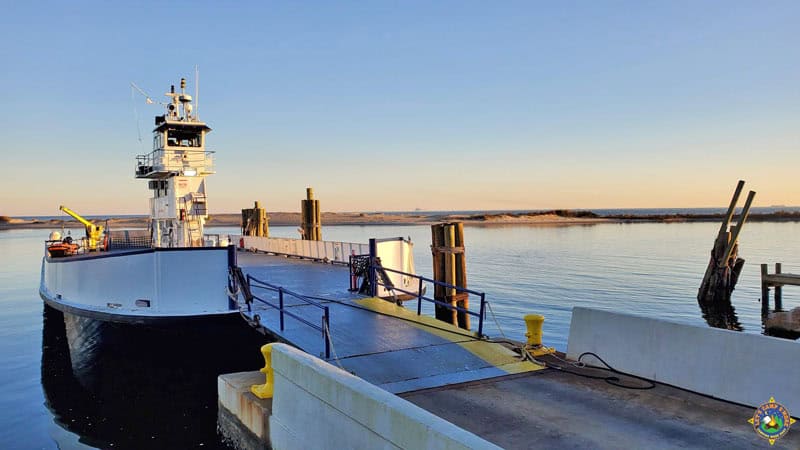 Things to Do on Dauphin Island
In addition to camping, there are many great activities to do on the island.
go to the beach
visit the bird sanctuary
explore Fort Gaines
visit the Estuarium
take the ferry to Fort Morgan
fish on the bay or from the beach
watch ship traffic
launch a boat
watch the sunrise and set
so much more
There is so much to do in and around the campground that it would be hard to get bored. This campground is as close as you can get to camping on the beach in Alabama.
Audubon Bird Sanctuary
We love the Dauphin Island Bird Sanctuary that is right next door to the campground. Our second site, Red 50, overlooked the birding area. We had to change sites because we decided to extend our stay from 3 to 5 nights. We wish we had the flexibility to stay longer.
The bird sanctuary had been closed for a few months due to trees down and damage to the boardwalk from Hurricane Sally. The reopening of the sanctuary while we were there, made us very happy that it reopened while we were there.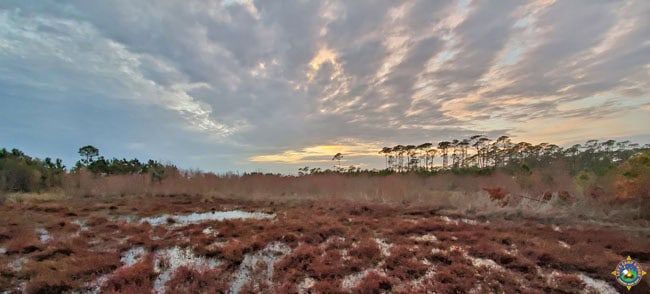 We walked all the paths that go through forested, swamp, and dune areas. We saw some birds and an alligator in the lake. This area is amazing during the April and October migration.
Best Alabama Sunsets
Dauphin Island is known as the sunset capital of Alabama. We were treated to the best sunset of the trip on our last night there. The sunrises are great too.
We plan on a longer stay the next time we are camping on Dauphin Island. We will bring bicycles. If we are there long term, we will need to tow along a car because food and grocery options are very limited on the island.
If you are looking to build a Gulf Coast camping itinerary, check out Big Lagoon State Park in FL, Davis Bayou Campground in MS, and Buccaneer State Park in MS.
Please leave questions about the Dauphin campground or island below and we will answer them.