Pinery Provincial Park in Ontario is Canada's southernmost park along Lake Huron. This 6,260 acres (25.32 square kilometers) park spreads over coastal dunes.
Pinery has a lot to offer. They are three modern campgrounds, three group campsites, yurt rentals, and nine day-use parking areas with beach access, two of which have access to the dog beach. There are numerous picnic areas throughout the entire park.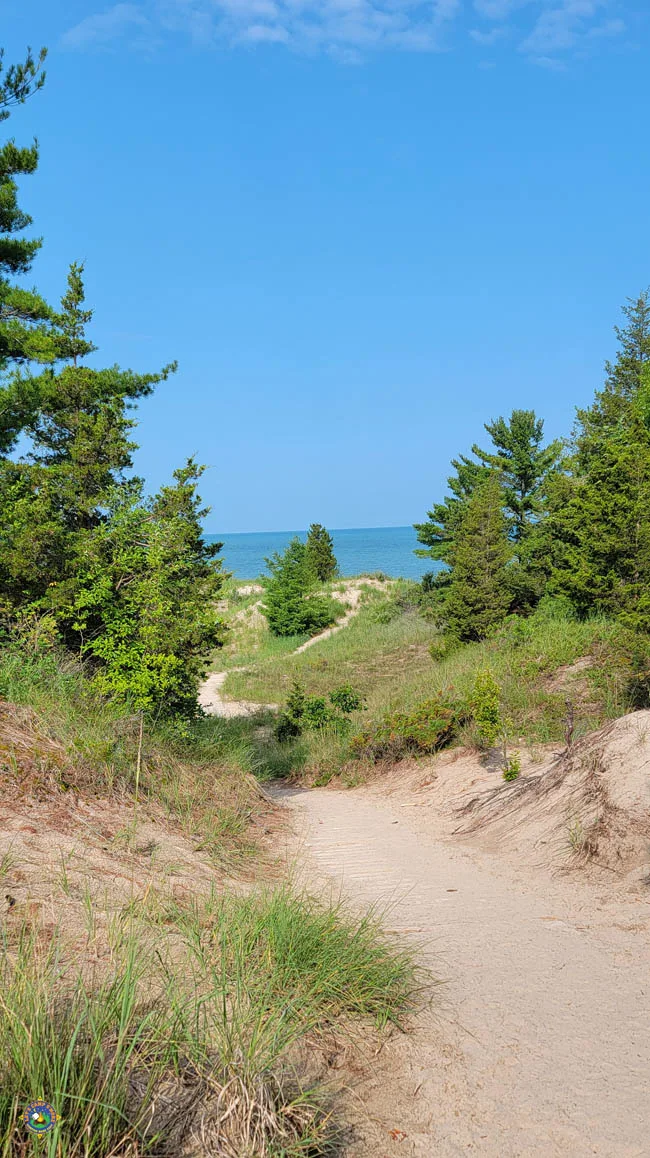 The large visitor center in the middle of the park has interactive exhibits, a theater, a nature store, and free Wi-Fi.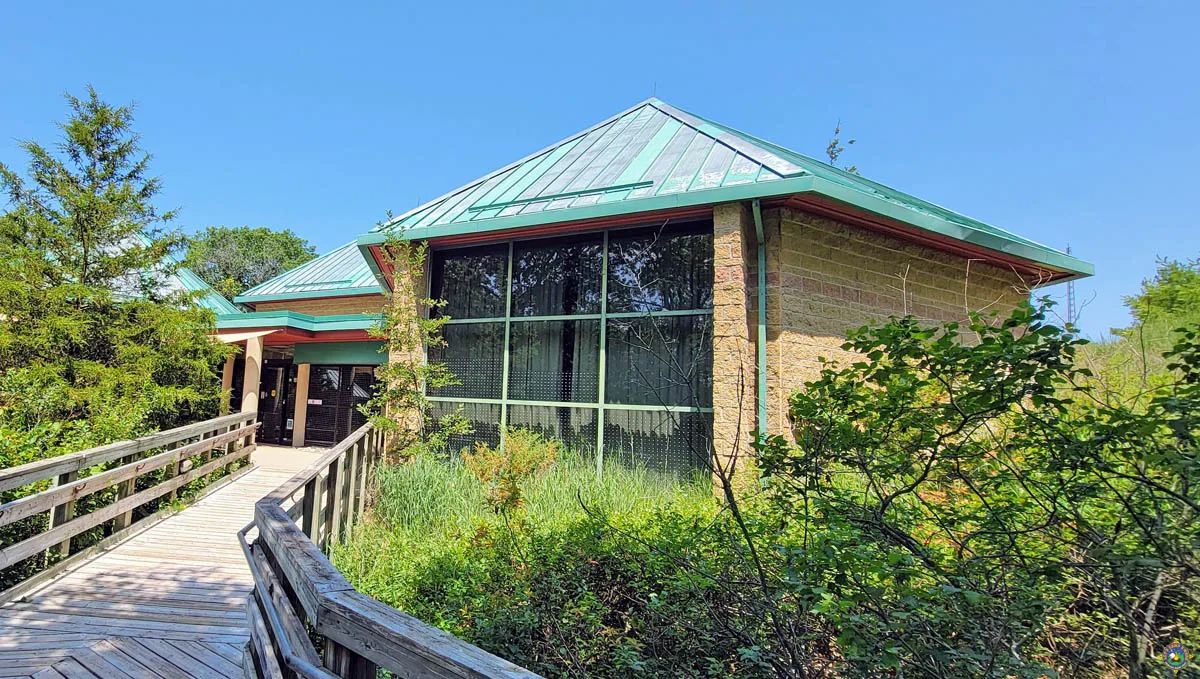 The park's center also has a store with souvenirs, snacks, camping items, a restaurant, bike and canoe rentals, and ice cream.
Fishing, hiking, and wildlife viewing are also popular in the park.
Camping at Pinery
The three modern campgrounds at Pinery are Riverside, Dunes, and Burley. Riverside is in the middle of the park, while Dunes and Burley are near the beach.
While there are 1000 sites in total, it does not feel crowded because there is foliage between sites. We stayed in site 671 of the Riverside campground.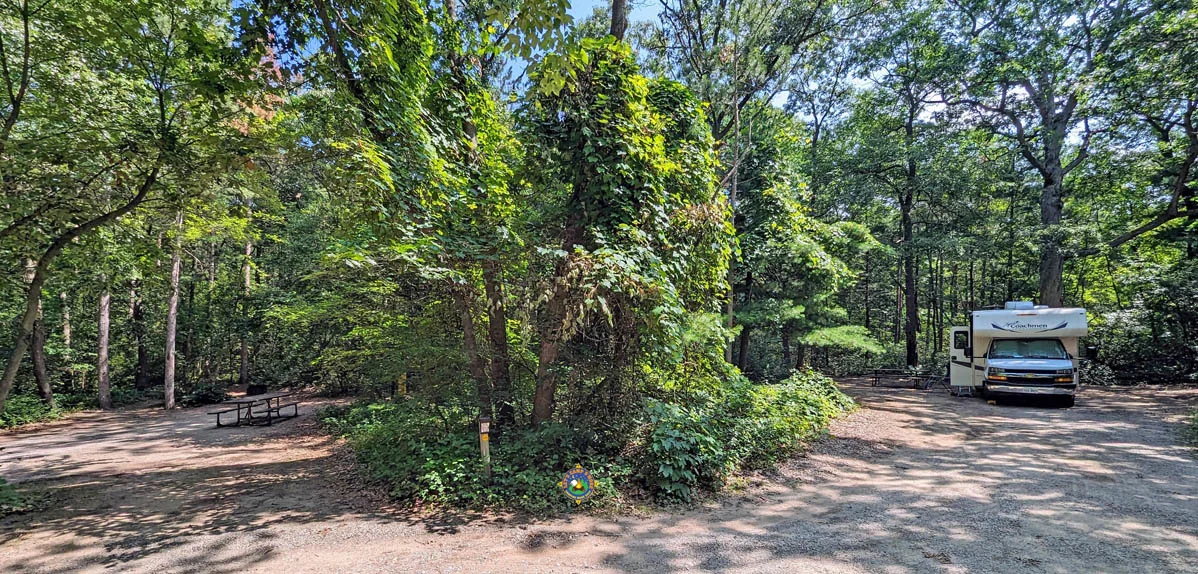 Not all sites are even, and the power pole might be far away, so bring leveling blocks and a long power cord.
The campgrounds have several modern bathhouses with individual shower rooms and laundry facilities. The showers had good pressure and nice warm water.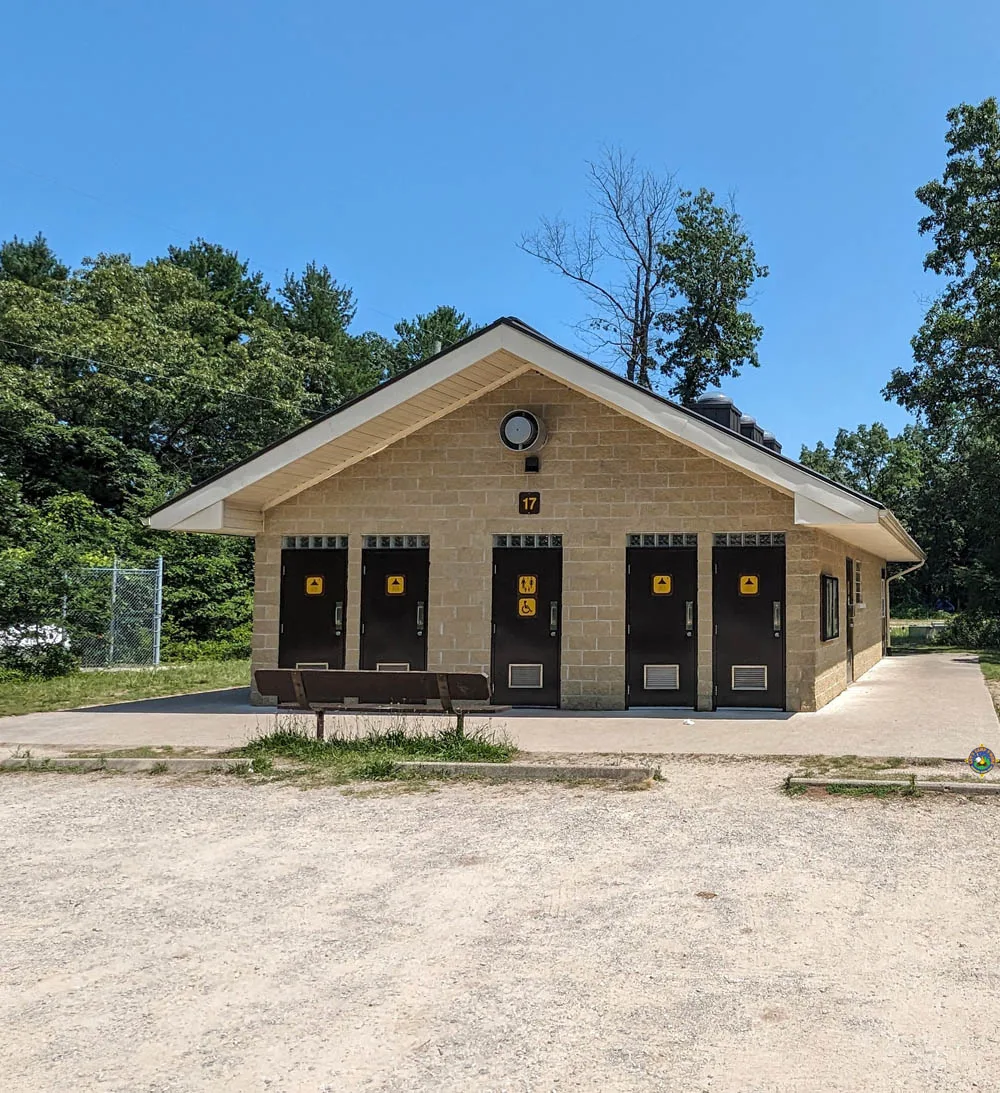 It was hectic when we arrived at the park, with three traffic lines going in. There were another three lines of traffic going into Riverside Campground. We were concerned that the park would be crowded but well spread out. The only area we found congested was the store/ restaurant area.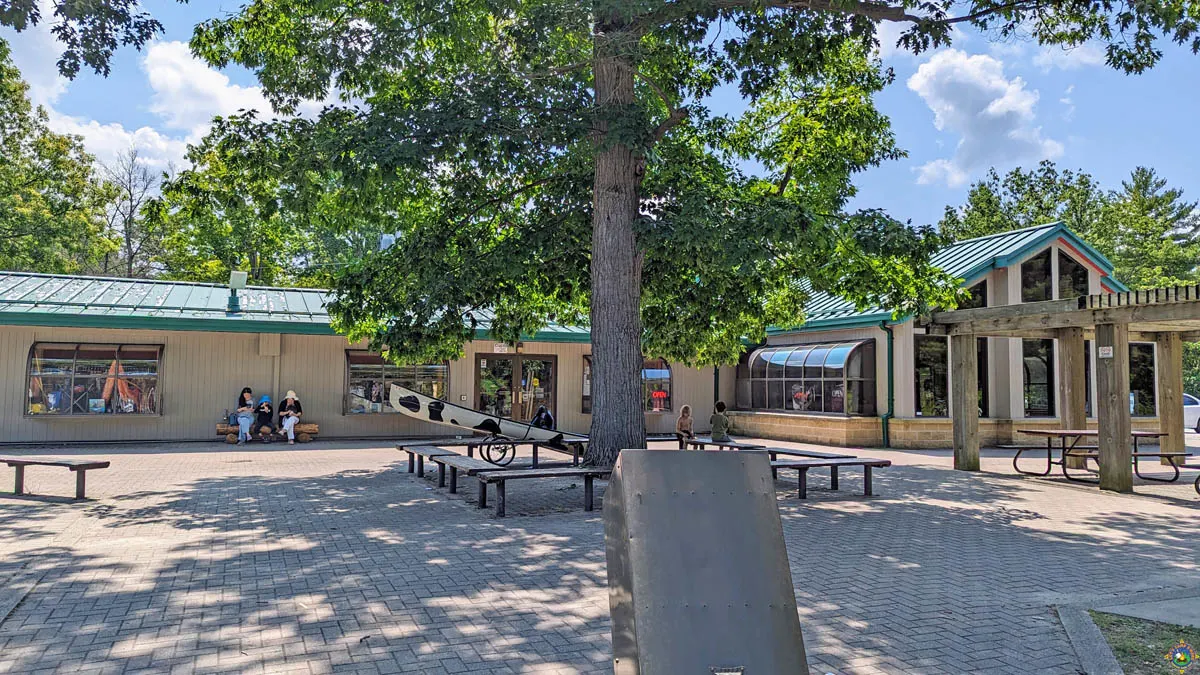 Reservations for camping and day-use area are strongly encouraged to visit the park during the busy season.
We enjoyed riding our bikes along the 13 km Savanna Trail. Half of the trail goes through the forest, and the other half is along the one-way road. The road has one lane for cars and one lane for bicycles. This trail has some ups and downs and a few sandy spots.
The Lake Huron beach is sandy with rocks along the edge. Access points have planks or wooden pathways over the dunes.
Pinery Provincial Park offers a little something for everyone. From the beach to biking to wildlife, you will enjoy your stay.
Pinery Provincial Park 9526 Lakeshore Rd, Grand Bend, Ontario, Canada N0M 1T0.
More Great Lakes Camping